Online Content
Issue Online Content
Contents - log in to gain access
Online Contents - Full Download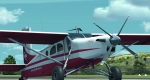 Full Online Contents Download
As requested by our readers, the complete file set accompanying Issue 124 can now be downloaded as a zip file.
Movies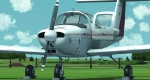 Just Flight's PA-38 Tomahawk
This trailer highlights the beautiful and realistic exterior model of Just Flight's PA-38 Tomahawk. The internal views also showcase the extreme attention to detail paid to every component – particularly the 3D quality of the instruments. The dynamic lighting also helps to show off the PBR technology to good effect. Read our full review – starting on page 16.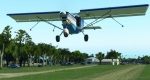 Mad Flight Studio's Spectr-Aero SP-30
Reviewed on pages 28-30, the unusual design of this aircraft and innovative features included in this package are the main focus of this video. These include the checklists, close-ups of the uncowled engine, the realistic metallic finish of the exterior, closeups of the glass-like instruments and we are additionally shown the crop-dusting variant in action.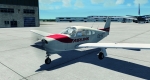 Just Flight's PA-28R Turbo Arrow III/IV
This well-produced and atmospheric video shows off the superb modelling of the interior and external details of Just Flight's PA-28R Turbo Arrow III/IV to good effect. The video also conveys the Arrow's sleek lines as well as the authentic-looking metallic finish of the exterior. Close-up camera views highlight the 3D quality of the instrument panel, as well as the superb detailing of the cockpit interior. While in flight, the PA-28R looks simply majestic. Our review starts on page 36.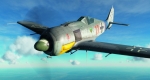 DCS: Fw 190A-8
This stirring and dramatic presentation showcases the sleek and aggressive lines of the DCS: Fw 190A-8, which has been faithfully reproduced by Eagle Dynamics in every detail. Dubbed the 'Butcher Bird' because of its dramatic affect on Allied aircraft when it first entered service, the 190's speed, manoeuvrability and devastating firepower are shown off to good effect in this explosive video. Our full review starts on page 68.
Tutorials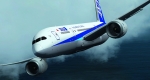 787 Dreamliner Flight Adventure
In this Flight Adventure, we take a close look at an aircraft that, despite being a relative newcomer to commercial aviation, continues to set records for innovation and long-haul flying – the Boeing 787 Dreamliner.
Freeware Files
Library files
Most X-plane users will already know that many freeware airport designers make use of the freeware library files to enhance their creations. Consequently, it's important to read the documentation within each file to find out which libraries have been used. These library files need to be installed in order to experience these airports as the authors intended.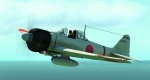 Mitsubishi A6M Zero
Our featured file for this issue was designed by Mr3D and was originally a commercial product but it has now been released as freeware for all flight simmers to enjoy. It's based on the Mitsubishi A6M Zero fighter, operated by the Imperial Japanese Navy Air Service from 1940 to 1945.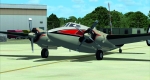 Howard 350 Concept
The Howard 350 Concept became the forerunner of many executive aircraft with its sleek styling and positively sumptuous interior. It also had all the trappings of a modern luxury jet. Modelled here by a group of talented individuals led by Milton Shupe.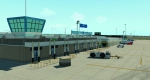 Somalia, Mogadishu Airport
Another highly detailed and accurate rendition by Otavio Bonomi, this time focussing on Mogadishu Airport in Somalia. It contains some guarded gates and watchtowers to illustrate the current climate, although there are also some beautiful places to see.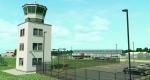 Saint-Jean Airport
Saint-Jean Airport, (ICAO: CYJN), is located in the south-western section of the city of Saint-Jean-sur-Richelieu, Quebec, Canada. This superbly detailed GA aircraft was designed for X-Plane by Charles Macelli.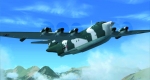 Blohm & Voss BV-238 Flying Boat
This huge aircraft made its first flight in April 1944 and was rather a flying ship than a boat, bigger than the BV-222 and was the heaviest aircraft of World War Two. Designed here for FSX, P3D and FS2004 by Erwin Welker.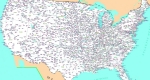 USA Navigation Maps
Bob Baker has updated his useful set of USA Navigation Maps that we featured a few months ago. It's basically a package for the general aviation community containing 48 state maps, as well as continental maps in three sections.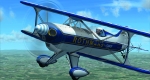 Pitts S2A Special
The Pitts Special series dominated the world of aerobatic competition in the 1960s and 1970s, and even today, it remains a potent competition aircraft. This very nice Pitts S2A was designed by AF Scrub for FSX/P3D v3 and v4.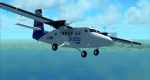 De Havilland DHC6-300 Twin Otter
The de Havilland DHC6-300 Twin Otter is a STOL aircraft that first flew in 1965. The model depicted here is operated by Scilly Skybus and designed by Premier Aircraft Design (PAD), Jean-Pierre Brisard, Barry Blaisdell, Bob May and Kevin Pardy.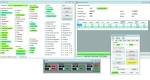 Flight Simulator First Officer V3
This is a generic co-pilot designed to work with aircraft that conform to X-Plane (via XPUIPC), FS9, FSX and P3D SDK. In short, it adds a touch of realism while providing a co-pilot to share the cockpit responsibilities. Designed by Matthew King.
Screenshot Gallery
To help give our readers a better appreciation of the products reviewed in this issue, we have compiled the screenshots accompanying some of the articles into a series of galleries.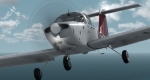 Just Flight's PA-38
Tomahawk Piper's primary flight trainer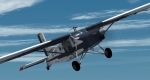 MilViz's PC-6 Porter
The Flying Swiss Army knife
Aeroplane Heaven's Cessna 140
A classic from the 1940s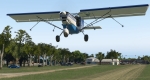 Mad Flight Studio's Spectr-Aero SP-30
A VFR trainer and utility aircraft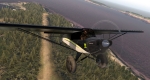 Big Tire Productions' Carbon Cub EX
A Cub on steroids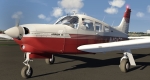 Just Flight's PA-28R Turbo Arrow III & IV
Another pair of classic Pipers from the Just Flight Team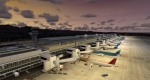 Aerosoft's Canary Islands professional
Gran Canaria -An oasis in the northern Atlantic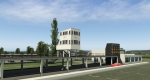 Round-Robin of the South of England
Joe Lavery visits three small airfields from the Orbx collection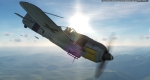 Eagle Dynamics' DCS: Fw 190A-8
"Butcher Bird!"
PC Pilot Article Index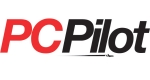 PC Pilot Article Index
Looking for a review on a particular product, feature or tutorial?
Virtual Airline Listing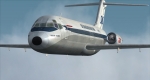 Virtual Airline Listing
We have some interesting new additions to our virtual airline and flying club listing.
Installing Freeware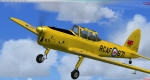 Installing Freeware
We have included a PDF as a download with instructions on how to install freeware. To access it, click on the download link below.
Utilities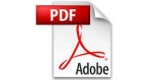 Acrobat Reader
You will need Adobe Acrobat Reader in order to open and read PDF files.