Online Content
Issue Online Content
Contents - log in to gain access
Online Contents - Full Download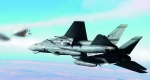 Full Online Contents Download
As requested by our readers, the complete file set accompanying Issue 120 can now be downloaded as a single zip file.
Movies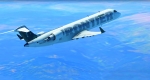 Infinite Flight
Since we first reviewed Infinite Flight six years ago, this mobile app flight simulator has been further developed and grown remarkably quickly and now boasts a massive community driving both content and innovation. This short video showcases some of those features and developments. We also have a special feature on Infinite Flight starting on page 52.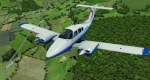 Just Flight's Duchess Model 76
Reviewed on pages 28-30, this presentation of Just Flight's Duchess highlights some of the product's main features, such as the 11 included paint schemes, the 3D virtual cockpit and instrumentation, the fully functional IFR-capable avionics, the interactive engine start-up checklist, the aircraft's handling characteristics and the authentic soundset.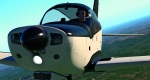 JRollon Planes and Simcoders.com's SIAI-Marchetti SF-260D
This haunting and atmospheric presentation of JRollon's and Simcoder's SF-260D, highlights the extreme attention to detail that has been lavished on this exquisite-looking simulation of this popular aircraft, both from an internal as well as external perspective. Showcased in this video are the product es fine detailing, 4K PBR external textures, the authentic 3D sounds, the realistic 3D cockpit, the maintenance modelling and the ability to do a walk around, to name a few. Our review of this stunning simulation starts on page 44.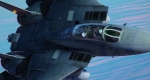 Heatblur Simulations' DCS: F-14 Tomcat
This jaw-dropping video of Heatblur Simulations' DCS: F-14 Tomcat will make you question whether you are watching real-life footage or a simulation. In this presentation, the developers give an overview of the product and notably explain, among other things, that their main goal was to create the most realistic and immersive depiction of a combat aircraft ever made for a flight simulator. If this video is anything to go by, I think they have already achieved that goal. Chris Frishmuth's preview of this truly groundbreaking product starts on page 32.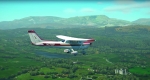 Orbx's TrueEarth GB Central
This video of the latest release in Orbx's TrueEarth GB series for X-Plane 11, shows off this package to good effect in terms of its breadth and depth of detail and sheer realism. Some scenes are difficult to distinguish from the real thing. Read our full review starting on page 20.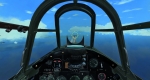 Old Brown Dog's Wings Over The Reich
Developer Old Brown Dog (OBD) recently released Wings Over the Reich (their World War Two follow-up to Wings Over Flanders Fields), which is set during the Battle of Britain. This video conveys the unique and immersive atmosphere of this simulation, which has become a hallmark of this series, and shows a Hurricane attacking a flight of Heinkel He 111s. We have an interview with OBD starting on page 40.
Tutorials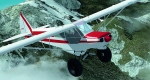 Back to Basics
Download the updated flight planning spreadsheet and charts for this series using the link below.
Flight Adventure
The Pilot's Notes contain some optional additional flights in the area which will test the STOL capabilities of the Twotter. They also list some excellent alternatives for X-Plane 11.
Freeware Files
Library files
Most X-Plane users will already know that many freeware airport designers make use of the freeware library files to enhance their creations. Consequently, it's important to read the documentation within each file, to find out which libraries have been used. These library files need to be installed in order to experience these airports as the authors intended.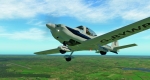 Grob Tutor 115E Aircraft
In this issue we feature a German-built aircraft that I understand took over the Elementary Flying Training (EFT) role for the various RAF and Royal Navy Training Squadrons, when the Scottish Aviation Bulldog was retired.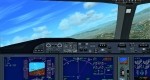 Air Canada Boeing 787-8 AGS V6
This Camsim Boeing 787-8 includes new animations, static displays and multiple animation effects. The cockpit features a new 2D panel. As usual, it's accurately modelled and painted by Camil Valiquette.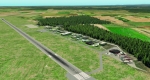 Rocky Mountain House Airport ICAO: CYRM
Rocky Mountain House is a town in west-central Alberta Canada, approximately 77km west of Red Deer. It was once a fur trading post for the Hudson Bay Company. This superbly detailed airport was designed for X-Plane by Charles Macelli.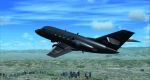 Dassault Falcon 20E Version 1.1
The Dassault Falcon 20E is a French business jet, which was the first of a family of aircraft to be produced under the same name. It's a sleek and luxurious design, produced in great detail for FSX/P3D by Arild Elverum.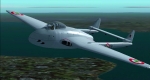 De Havilland Vampire Italian Air Force
Surprisingly the de Havilland Vampire was used by the post-war Italian Air Force (Aeronautica Militare Italiana), who obtained an initial batch of 5 FB.5s in 1950. This version for FS2004 was designed by Francesco Giuli.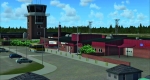 Skellefteå ESNS Sweden
Skellefteå is a small flygplats (this means 'airport' in Swedish) located in the north-east of Sweden, almost at the coast of the Baltic Sea. It's served by SAS and Norwegian Air, flying mostly to Stockholm. This very nice design is by Dmitriy Kozyrev.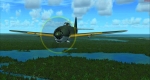 Kawanishi N1K-J Shiden
Assigned the reporting name 'George', the Kawanishi N1K-J Shiden was an Imperial Japanese Navy Air Service land-based version of the N1K floatplane. This is a native FSX/P3D model and was designed by the prolific A.F. Scrub.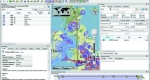 Little Navmap
Here we have the latest update for Little Navmap, a free open source flight planner, navigation tool, moving map, airport and navaid search and information system for Flight Simulator X and Prepar3D; designed by Alexander Barthel.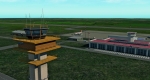 SGES Paraguay Airport
Guarani International Airport is located in Minga Guazú, a city of Gran Ciudad del Este in the Alto Paraná Department of Paraguay. This version for X-Plane 11 was designed by Otavio Bonomi.
Screenshot Gallery
To help give our readers a better appreciation of the products reviewed in this issue, we have compiled the screenshots accompanying some of the articles into a series of galleries.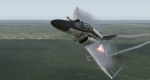 X-Plane 11.30
The biggest update so far…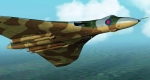 Just Flight's Avro Vulcan B Mk.2
The iconic V-bomber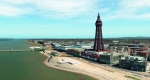 Orbx's TrueEarth GB Central
Orbx continues to improve the British landscape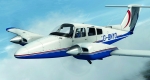 Just Flight's Duchess Model 76
A light twin with some unique system features
SIAI-Marchetti SF-260
Raising the bar for X-Plane add-ons
Heatblur Simulations' DCS: F-14A/B Tomcat
"I feel the need – the need for speed!"
PC Pilot Article Index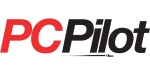 PC Pilot Article Index
Looking for a review on a particular product, feature or tutorial?
Virtual Airline Listing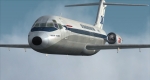 Virtual Airline Listing
We have some interesting new additions to our virtual airline and flying club listing.
Installing Freeware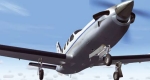 Installing Freeware
We have included a PDF as a download with instructions on how to install freeware. To access it, click on the download link below.
Utilities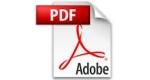 Acrobat Reader
You will need Adobe Acrobat Reader in order to open and read PDF files.