Online Content
Issue Online Content
Contents - log in to gain access
Online Contents - Full Download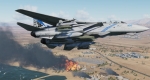 Full Online Contents Download
As requested by our readers, the complete file set accompanying Issue 123 can now be downloaded as a single zip file.
Movies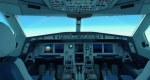 Microsoft Flight Simulator
Perhaps the biggest story for many flight simmers this year is the return of Microsoft to the flight sim industry. Microsoft accompanied its announcement with the release of a breathtaking in-sim trailer, which showcased many of the features already in place. These included beautiful cloudscapes and vistas, photorealistic aircraft, detailed cities, flying flamingoes, moving people and traffic and more. Read our full report starting on page 12.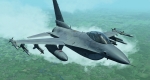 Falcon BMS 4.34
Featured in our piece on the Falcon series, starting on page 52, this 'Teaser' highlights many of the new and updated elements in Falcon BMS version 4.34. There are too many to mention but highlights include: updated cockpits and start-up procedures, new campaigns, revised ATC, new and updated ground vehicles, 3D soldiers, increased cities, improved naval operations, enhanced communication and much more.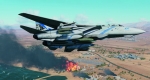 DCS: F-14 Tomcat
Reviewed on pages 20-23, this stunning video has it all: dramatic music, atmosphere, excitement, turning and swirling dogfights, carrier take-offs, explosions, air-to-air refuelling, close-up details, plus F-14s in dramatic formation on a collision course with Russian fighters and bombers; it will leave you breathless!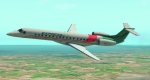 X-Crafts' ERJ Family
This trailer showcases the many features and details of this superb package. Among other things, you will see a flight deck start-up, cabin and external views, as well as undercarriage and engine details. Our review starts on page 36.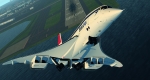 Colimata's Concorde
Showcased in this video of this iconic aircraft are the model's fine surface detail, various animations and the fully detailed cockpit and engineer's positions. External views also show off how well the developer has captured the beautiful lines of this exciting aircraft. Our full review starts on page 28.
Tutorials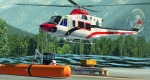 Agusta Bell 412 Flight Adventure
In our Flight Adventure this issue, we fly one of the most enduring workhorses in military and civilian aviation, the Agusta Bell 412 helicopter.
Freeware Files
Library files
Most X-Plane users will already know that many freeware airport designers make use of the freeware Library files to enhance their creations. Consequently, it's important to read the documentation within each file, to find out which libraries have been used. These library files need to be installed in order to experience these airports as the authors intended.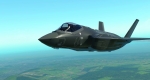 Lockheed Martin F-35A
We feature hundreds of freeware aircraft each year but not many of them are produced to the professional level of this latest release from Exploration Out Industries (EOI) and The JSF Development Team.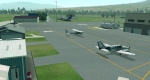 Vernon Regional Airport CYVK
This small non-towered airport is located 1.8 nautical southwest of Vernon, British Columbia, Canada. It's set in the beautiful Okanagan Valley and has been reproduced in great detail here by Charles Macelli.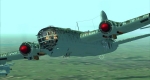 Heinkel He177 A5/R2 Hs293
The Heinkel He 177 was the only operational long-range heavy bomber available to the Luftwaffe during World War Two. This particular aircraft was fitted with two Hs293 anti-ship missiles. It's another fine aircraft from the team led by Chris Lampard and Mark Shelley.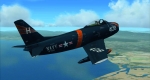 North American FJ-3 Fury
North American began work on an uprated version of the Fury, with a Wright J65-W-2 Sapphire engine. It was enthusiastically accepted by the US Navy as a replacement for the F-86E Sabre. This model was superbly designed by AF Scrub.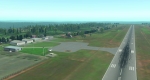 Aeroporto Telemarco Borba SBTL
Aeroporto Telemarco Borba (SBTL), also known as Monte Alegre Airport, is located in a municipality within the state of Paraná in the southern region of Brazil. Yet another highly detailed airport from Otavio Bonomi.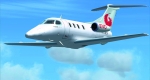 EVO Embraer Phenom 100EV
Camil Valiquette is well known for his large passenger aircraft, yet on this occasion he has stepped into the world of corporate jets with the stunning EVO Embraer Phenom 100EV. A stylish luxury four-seater produced in Brazil by Embraer.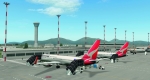 Cairns Airport YBCS
Cairns Airport is located in the town of Cairns, Queensland, Australia, set between Mount Whitfield to the west and Trinity Bay to the east. Stefan Lorenz has done a superb job with this highly detailed recreation for X-Plane.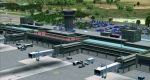 Comalapa International Airport
Here we have the Comalapa International Airport in El Salvador. It includes the terminal maintenance hangars, American airbase, animated jetways, 3D PAPI lights and more. Development and donated as freeware by Virtualcol FS Software.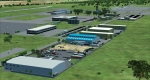 Marina Municipal Airport (KOAR)
KOAR is located in California, USA and is a publicly owned facility established as Fritzsche Army Air Field in 1960. It was designed by Fred Zealor who has used many freeware libraries in its construction, so please check the text file before installing.
Screenshot Gallery
To help give our readers a better appreciation of the products reviewed in this issue, we have compiled the screenshots accompanying some of the articles into a series of galleries.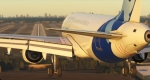 Microsoft Flight Simulator
The software giant is back!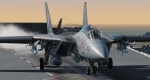 Heatblur's DCS: F-14 Tomcat
Is this the best module ever produced for DCS World?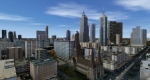 Orbx's Australia V2
Orbx returns home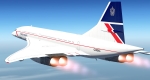 Colimata's Concorde
The supersonic icon for X-Plane 11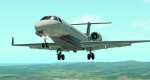 X-Crafts' ERJ Family
The workhorse of the US regional jet market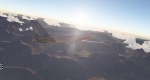 xEnviro
An environmental game-changer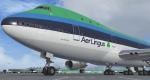 Just Flight's 747 Classic
After more than a year in development, the highly anticipated Just Flight 747 Classic is nearing completion. We caught up with Richard Slater and Martyn Northall to get a behind-the-scenes look at what Just Flight claims is its "largest and most complex aircraft to date."
PC Pilot Article Index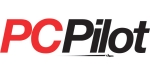 PC Pilot Article Index
Looking for a review on a particular product, feature or tutorial?
Virtual Airline Listing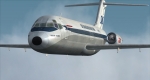 Virtual Airline Listing
We have some interesting new additions to our virtual airline and flying club listing.
Installing Freeware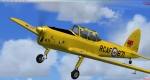 Installing Freeware
We have included a PDF as a download with instructions on how to install freeware. To access it, click on the download link below.
Utilities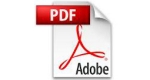 Acrobat Reader
You will need Adobe Acrobat Reader in order to open and read PDF files.