Online Content
Issue Online Content
Contents - log in to gain access
Online Contents - Full Download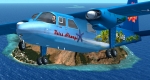 Online Content now available as a zip file
As requested by our readers, the complete file set accompanying Issue 117 can now be downloaded as a single zip file.
Movies
We have a large number of videos for you, complimenting many of the articles featured in this issue.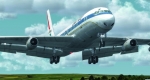 Aerosoft Douglas DC-8
To accompany our review of Aersoft's new DC-8, starting on page 12, we have the official video for you, which, among other things, illustrates the sheer size of this aircraft. Highlights include close-up views of the various and highly detailed cockpit stations, panels, controls, external framework and sequences showing the aircraft taking off, in the cruise and landing.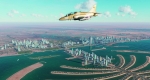 DCS: Persian Gulf
Following our special DCS feature in the previous issue, Chris Frishmuth brings us a special report on DCS: Persian Gulf Map, which starts on page 24. This jaw-dropping trailer illustrates the extreme detail included in this map. It also shows how far the DCS franchise and flight simulation in general has come over the past few years. It's probably the best video we've seen in a long time! Enjoy!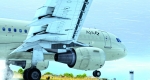 Aerosoft A318/A319 professional
Starting on page 52, we have an an exclusive interview with Aerosoft about their new A318/A319 professional. This fabulous video showcases some of the stunning external and internal details incorporated into this simulation.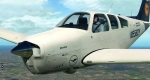 Carenado Bonanza F33A for X-Plane 11
Reviewed by Joe Lavery on pages 16-18, this video gives you a virtual walkaround guide of this breathtaking simulation. Highlights include: close-ups of the undercarriage detail, animations, external surfaces, instrumentation, cockpit lighting (day and night), the aircraft in flight and much more.
Tutorials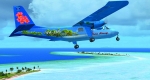 Flight Adventure: Torres Strait Islands
For this issue's 'Flight Adventure' we travel across the tropics of northern Australia as we fly the regular run that supports the remote communities of the Torres Strait.
Freeware Files
Once again we have a collection of high quality freeware files for you to enjoy. These aircraft, scenery and utilities easily compare with many commercial products but don't forget if you've enjoyed a particular file please let the author know - it's their only payback! By the same token we're always interested to hear from you if you've downloaded or designed a file that you think is worth sharing.
By Joe Lavery

PERMISSION
Although the authors of these files have very kindly given us their permission to include them on our website, they still remain the property and copyright of the authors. You are free to enjoy them for you own use but they must not in any circumstances be distributed, copied, uploaded to any other websites or disassembled in any way whatsoever.

Library files
Most X-plane users will already know that many freeware airport designers make use of the freeware library files to enhance their creations. Consequently, it's important to read the documentation within each file to find out which libraries have been used. These library files need to be installed in order to experience these airports as the authors intended.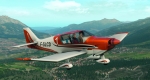 Aerobask Robin DR401
If my memory serves me correctly, this is the first time we've had an X-Plane aircraft as our featured subject in our freeware download section. So here we have an outstanding depiction of the French-built Robin DR401. This aircraft was designed by the Aerobask team consisting of Stéphane Buon (modelling and texturing), Lionel Zamouth (scripting), Cameron Garner (flight model), Daniela Rodríguez Careri (FMOD sound design) and Jean-François Edange (liveries).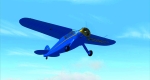 C-37 Airmaster
The Cessna Airmaster is the aircraft that rescued the Cessna Aircraft Company from oblivion in the 1930s. It was sold as the 'World's Most Efficient Aeroplane'. The aircraft model here was designed by David Wooster and textures by Mick at SOH.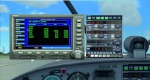 FPL_Icons.cab
These icons are a useful addition to any panel. They allow you to select, add or delete waypoints and to initiate or cancel a direct-to leg to any waypoint selected from the loaded flight plan. Designed for FS2004/FSX by David Dibbell.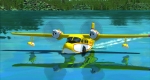 Grumman G-44 J4F Widgeon
This is another fine aircraft from the prolific AF Scrub. The Widgeon was originally designed for the civil market. It is smaller but otherwise similar to Grumman's earlier G-21 Goose and was produced from 1941 to 1955.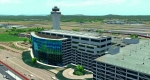 Portland International Airport
This highly detailed rendition of Portland Airport for X-Plane 11 includes accurate models for all terminals, hangars and other buildings with custom high resolution ground textures and animated airport vehicles. Designed by Justin Kissling (MisterX6).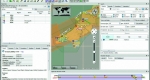 Little Navmap 2.0.2
This is version two of the excellent Little Navmap flight planner, navigation tool, moving map, airport search and airport information system, designed here by Alexander Barthel for Flight Simulator X, Prepar3D and X-Plane.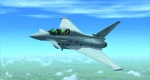 Eurofighter Typhoon V2.0
Here we have version 2.0 of Dietmar Loleit's Eurofighter Typhoon. It includes significant improvements for the virtual cockpit and the external model in terms of display quality and animations. Dietmar has also improved the flight dynamics of the model.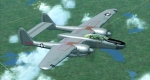 Northrop RF-61C Reporter
Dean Crawford and Pam Brooker collaborated to produce a fine aircraft that (as far as they know) has not been built for FSX/Prepar3D before. The aircraft in question is the Northrop RF-61C Reporter. Also included is a nicely detailed manual.
Screenshot Gallery
To help give our readers a better appreciation of the products reviewed in this issue, we have compiled the screenshots accompanying some of the articles into a series of galleries.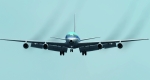 Aerosoft's Douglas DC-8
Old Smokey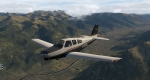 Carenado's F33A Bonanza
Something of a 'Bonanza'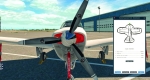 Reality Expansion Pack for Carenado's F33A Bonanza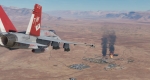 DCS: Persian Gulf Map
DCS World's stunning new theatre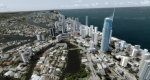 Orbx's CityScene Gold Coast and Gold Coast Airport
A return to roots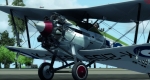 British Bulldog
Aeroplane Heaven's Bristol Bulldog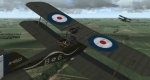 Wings Over Flanders Fields
Part 2 – Pilot career, graphics, aircraft and artificial intelligence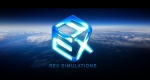 REX Simulations
A force to be reckoned with
PC Pilot Article Index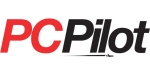 PC Pilot Article Index
Looking for a review on a particular product, feature or tutorial?
Virtual Airline Listing
Virtual Airline Listing
We have some interesting new additions to our virtual airline and flying club listing.
Installing Freeware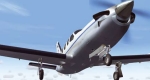 Installing Freeware
We have included a PDF as a download with instructions on how to install freeware. To access it, click on the download link below.
Utilities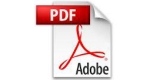 Acrobat Reader
You will need Adobe Acrobat Reader in order to open and read PDF files.