Online Content
Issue Online Content
Contents - log in to gain access
Online Contents - Full Download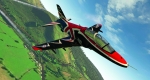 Online Content now available as a zip file
As requested by our readers, the complete file set accompanying Issue 119 can now be downloaded as a single zip file.
Movies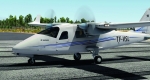 VSKYLABS' Tecnam P2006T
This presentation is unusual in that it shows VSKYLABS' Tecnam P2006T being used in native VR. It also highlights the wealth of detail that has been included in this product – read the review on page 44.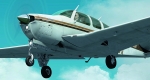 A2A Simulations' Beech Bonanza V-Tail
This superb video, presented by A2A's owner, Scott Gentile, gives the viewer a thorough explanation of the concept behind the V-Tail Bonanza, as well as the approach and design philosophy adopted by the team at A2A in creating this simulation. You can read our full and detailed review starting on page 24.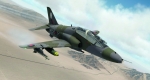 Just Flight's Hawk T1/A
This video showcases the photorealistic quality of Just Flight's high-fidelity Hawk T1/A designed for X-Plane - both from internal and external perspectives. The realistic and 3D quality of the cockpit, as well as the glass-like appearance of the instruments, is also shown off to good effect. Read our detailed review on page 16.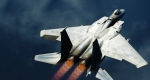 Eagle Dynamics' Modern Air Combat
True to form, Eagle Dynamics has produced another amazing video, this time to showcase their latest product Modern Air Combat. 'MAC' allows you to fly combat jets from the Korean war, Vietnam, Iraq and modern-day. Aircraft from each of these eras are included in this exciting and highly polished trailer. To find out more, read our interview with Matt Wagner, Senior Producer of Eagle Dynamics, starting on page 40.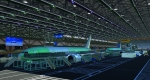 Drzewiecki Design's Seattle City XP and Seattle Airports X
The amazing and extreme detail present in these two scenery products, both designed for X-Plane, is shown off to good effect in this video. Our reviews for Seattle City and Seattle Airports, respectively start on pages 32 and 36.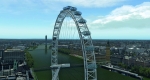 Orbx's TrueEarth Great Britain South
This presentation shows off the amazingly beautiful and photorealistic look of Orbx's TrueEarth Great Britain South – designed for X-Plane. Features highlighted in this video include: the water-masking along the coastlines, the millions of accurately placed life-like trees, the new autogen technology, VFR landmarks and custom-modelled 3D 'points of interest'. Our review starts on page 20.
Tutorials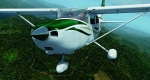 Back to Basics
Download the flight planning spreadsheet and charts using the link below.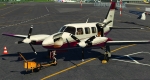 Norway Flight Adventure
The Pilot Notes for this issue contain listings of suitable FSX/P3D scenery, including the excellent Orbx Simulation Norway series. You can also find the relevant charts here.
Freeware Files
Library files
Most X-plane users will already know that many freeware airport designers make use of the freeware library files to enhance their creations. Consequently, it's important to read the documentation within each file, to find out which libraries have been used. These library files need to be installed in order to experience these airports as the authors intended.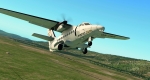 Let L-410 Turbolet
Our featured aircraft in this issue was designed by Mihaly Alberti for X-Plane 11.20 and above.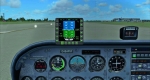 Synthetic ILS
This instrument enables the selection of any of the 24,491 airports that exist in the database of FSX and Prepar3D, and then the selection of any runway at that airport. It will also give you distance, bearing and steering data plus a lot more.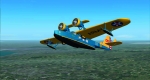 Douglas Dolphin
The Douglas Dolphin was an amphibian designed at the end of the 1920s as a luxury air yacht. However, its market was ruined by the Great Depression and it became mostly used as a military aircraft.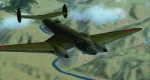 Ermolaev Er-2 Russian bomber
Here's another fine aircraft from the prolific A F Scrub. It's a slight deviation from his usual fighter range. This time he has concentrated his undeniable skills on a Yermolayev Yer-2 - a long-range Soviet medium bomber used during World War Two.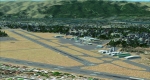 Lewiston Nez-Perce City Airport
Lewiston Nez-Perce City Airport, is two miles south of Lewiston, Idaho. It's classed as a primary commercial service airport by the FAA, with close to 40,000 aircraft operations a year.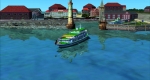 Bavarian Harbour Lindau
This is something of a departure from our normal recommendations as it's not an aircraft or an airport. It's the harbour at Lindau in Germany. It was designed by Erwin Welker, who has included a rather nice steerable boat for the trip.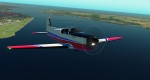 T-80 Falcon II
It's hard to believe that Jenn Kimball (A-Pilot) designed this little warbird in a week. He tells me it was to see if he'd forgotten how to do it! Well, I would say he hasn't; what do you think?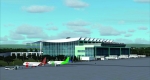 Kertajati Airport
Bandar Udara International is the second biggest airport in Indonesia, located at Kertajati, in the West Java Province. It's a beta version designed by Hery Frianto (SceneryDesignIndonesia) that currently only has day textures.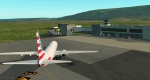 Dunedin Airport
Here we have a very detailed rendition of Dunedin Airport, located at the bottom tip of New Zealand's South Island. It's a beautiful, sometimes wild place, populated by particularly friendly people.
Screenshot Gallery
To help give our readers a better appreciation of the products reviewed in this issue, we have compiled the screenshots accompanying some of the articles into a series of galleries.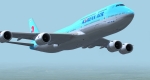 PMDG's 747-8 Queen of the Skies II Expansion Pack
A new benchmark in innovation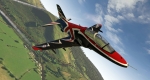 Just Flight's Hawk T1/A
Advanced Trainer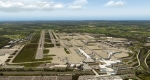 Orbx's TrueEarth GB South
Orbx presents southern Britain in extraordinary detail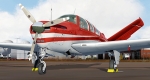 A2A Simulations' Beech Bonanza V-Tail
A2A continues to raise the bar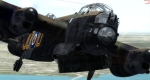 Aeroplane Heaven's Lancaster B Mk.I
The Dambuster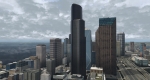 Drzewiecki Design's Seattle City XP
X-Plane 11's default city now available from Drzewiecki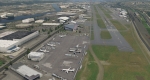 Drzewiecki Design's Seattle Airports X
A round-robin trip visiting Seattle's airports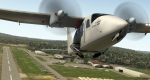 VSKYLABS Tecnam P2006T
The flexible, economical light twin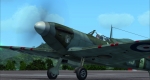 The Spitfire – A Flight Simmer's Guide: Part 1
In this new series, we put the spotlight on well-known military aircraft. It will include their history and a comparison of the flight simulations currently available for each type in terms of their internal and external graphical presentation, systems modelling and flight dynamics.
PC Pilot Article Index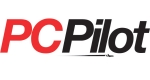 PC Pilot Article Index
Looking for a review on a particular product, feature or tutorial?
Virtual Airline Listing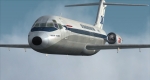 Virtual Airline Listing
We have some interesting new additions to our virtual airline and flying club listing.
Installing Freeware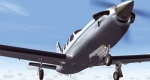 Installing Freeware
We have included a PDF as a download with instructions on how to install freeware. To access it, click on the download link below.
Utilities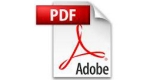 Acrobat Reader
You will need Adobe Acrobat Reader in order to open and read PDF files.