Online Content
Issue Online Content
Contents - log in to gain access
Online Contents - Full Download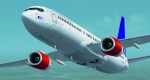 Online Content now available as a zip file
As requested by our readers, the complete file set accompanying Issue 116 can now be downloaded as a single zip file.
Movies
We have a large number of videos for you, complimenting many of the articles featured in this issue.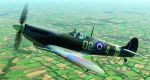 DCS World 2.5
First up is an epic and cinematic presentation for DCS v2.5 – a four-page feature for which starts on page 12. Every aspect of this stunning new base engine, in terms of scenery, aircraft, lighting and effects is showcased. It will simply take your breath away!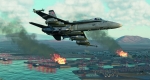 DCS F/A-18C Hornet tutorial videos
To accompany our in-depth look at the new F/A-18C Hornet for DCS, starting on page 16, we have 13 'academic' training videos created and narrated by Matt Wagner from Eagle Dynamics. Each episode examines a different aspect of the aircraft in great detail.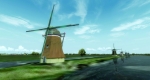 Orbx's Netherlands TrueEarth HD
This video of Orbx's Netherlands TrueEarth HD showcases the developer's 'insane' attention to detail. As the video shows, the scenery fully and faithfully captures the unique look of this region. Read our full review starting on page 24.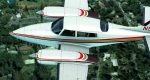 MilViz's 310R Redux
As reported in our review, starting on page 28, MilViz has released its brand-new Cessna 310R Redux which has been rebuilt from the ground up. This promotional video showcases some of the main features.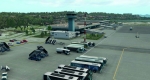 FlyTampa's Corfu
FlyTampa maintains its excellent track record of producing high-quality airports and scenery with its latest release of that popular holiday destination - Corfu. As you'll see from this video, the detail is stunning. Our review starts on page 32.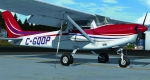 Just Flight's C152
As Jessica Bannister-Pearce says in her review for Just Flight, starting on page 36, the C152 represents a return to an old favourite, as the C152 was part of the old 'Flying Club' series way back for FS2004 and later on for FSX. As seen in this promotional video, its latest in-house model maintains Just Flight's reputation for producing high quality aircraft.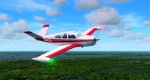 A2A Simulations development update
To accompany our exclusive interview with Scott Gentile, owner of A2A Simulations, we have a development update video, produced and presented by the man himself, in which he talks about what the company has been working on for the past six months. You can read our interview, starting on page 52.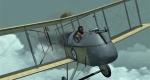 Wings Over Flanders Fields
To convey some of the atmosphere of Wings Over Flanders Fields (pages 64-67), we have created a number of custom-made videos, each presenting a different aspect of this unique product, which is as much an immersive and role-playing experience as it is a flight simulation. The areas highlighted by the six videos include: the weather, engine blipping, the evocative music score and dogfighting.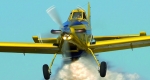 Avialsa firefighting simulator
This video demonstrates how simulators are used to train for firefighting scenarios.
Tutorials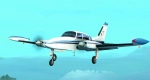 Flight Adventure
New Zealand Charter Pilot
Freeware Files
Once again we have a collection of high-quality freeware files for you to enjoy. These aircraft, scenery and utilities easily compare with many commercial products but don't forget, if you've enjoyed a particular file please let the author know. It's their only payback! By the same token we're always interested to hear from you if you've downloaded or designed a file that you think is worth sharing. By Joe Lavery

PERMISSION
Although the authors of these files have very kindly given us their permission to include them on our website, they still remain the property and copyright of the authors. You are free to enjoy them for you own use but they must not in any circumstances be distributed, copied, uploaded to any other websites or disassembled in any way whatsoever.
Grumman G-73 Mallard v1.0
It seems our featured spot each issue has recently been commandeered by the same group of individuals, who it must be said produce very high-quality aircraft to a level that gets better with every new release.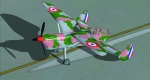 Arsenal-Delanne 10
The Arsenal-Delanne 10 was an experimental two-seat fighter aircraft of French origin designed by Maurice Delanne and was a so-called 'Nenadovich' biplane or tandem wing configuration.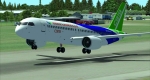 Comac C919 V5L
Designed here by Camil Valiquette, this Chinese-built aircraft is a direct competitor to the Boeing 737Max and Airbus A320Neo. With similar looks and performance it has attracted 785 orders; most of which are from China.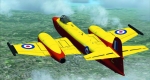 Gloster Meteor U Mk.16
The Gloster Meteor U Mk.16 was an unmanned target drone based on the F Mk.8. As with the U.15, they could be piloted entirely by remote control, or carry a non-piloting observer. Another fine aircraft from the prolific A F Scrub.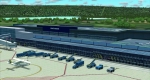 Santander Airport
LEXJ is an international airport near Santander, Spain and the only airport in Cantabria. Its full title includes the name of Seve Ballesteros, the famous sportsman and ambassador for the area.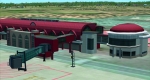 Sultan Abdul Halim Airport WMKA (Demo)
This is a 'lite' version of the Sultan Abdul Halim Airport, designed by Malaysian Flight Simulator Group (MFSG). Although there's no restriction on use, the full version has quite a bit more detail and is available from simmarket.com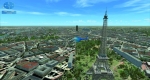 Paris Aerial Tour
Paris is without doubt a beautiful city and this mission offers you the opportunity to explore many of its points of interest while flying your favourite helicopter; it is also compatible with Orbx scenery.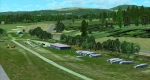 Aboyne X6AB Scotland
Aboyne is a small airfield near the Scottish town that bears its name, 25 miles west of Aberdeen. It is home of the Deeside Gliding Club and surrounded by hills, which makes for a scenic, yet interesting approach.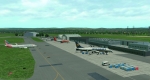 Friedrichshafen Airport
Friedrichshafen Airport is in southern Germany and serves no fewer than four countries: Germany, Austria, Switzerland and Liechtenstein.
Screenshot Gallery
To help give our readers a better appreciation of the products reviewed in this issue, we have compiled the screenshots accompanying some of the articles into a series of galleries.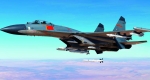 Eagle Dynamics DCS World 2.5
A new phase...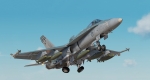 DCS: F/A-18C Hornet
The new flagship module for DCS World!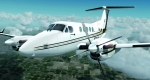 Flight1's B200 King Air v2
Is Flight1's B200 the king of the air?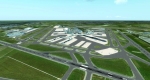 Orbx'  Netherlands TrueEarth HD
Netherlands, as you've never seen it before!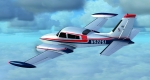 Milviz Cessna 310R Redux
Revisiting the Cessna 310R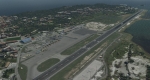 Fly Tampa Corfu for X-Plane
One of the first Greek islands to embrace tourism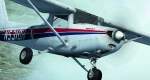 Just Flight's C152
Cessna's all-time popular trainer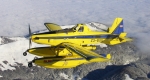 Avialsa
Wildfire Warriors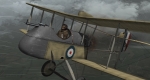 Wings Over Flanders Fields
Part 1 – Main features and design ethos
PC Pilot Article Index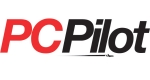 PC Pilot Article Index
Looking for a review on a particular product, feature or tutorial?
Virtual Airline Listing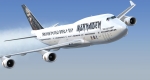 Virtual Airline Listing
We have some interesting new additions to our virtual airline and flying club listing.
Installing Freeware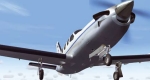 Installing Freeware
We have included a PDF as a download with instructions on how to install freeware. To access it, click on the download link below.
Utilities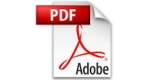 Acrobat Reader
You will need Adobe Acrobat Reader in order to open and read PDF files.