Online Content
Issue Online Content
Contents - log in to gain access
Online Contents - Full Download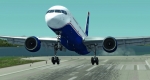 Online Content now available as a zip file
As requested by our readers, the complete file set accompanying Issue 115 can now be downloaded as a single zip file.
Movies
We have six videos for you this issue covering a wide variety of subjects.
DCS: F/A-18C Hornet Q&A
In our interview, starting on page 40, Matt Wagner, Senior Producer for Eagle Dynamics, gives us some insights into what we can expect from its highly anticipated DCS: F/A-18C Hornet. This pre-purchase trailer will probably raise your expectations even fu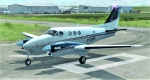 Carenado's C90B King Air v2.0
Reviewed on pages 20-22 by Chris Frishmuth, this short video of Carenado's v2.0 upgrade of their C90B highlights some of the model's internal and external features.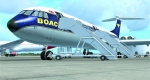 Just Flight's VC10 Jetliner
This video of Just Flight's medium-complexity VC10 Jetliner (a review of which starts on page 12), highlights some of the package's features, such as the custom ground vehicles, the fully appointed cockpit area encompassing the four crew positions, as wel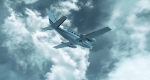 REX's Skyforce 3D
This presentation of Sky Force 3D from REX (our review starts on page 24) illustrates how the developers have virtually reconstructed the 3D clouds and weather system of FSX/FSX: Steam Edition/Prepar3D. This project took more than two years to complete an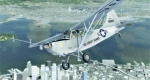 Just Flight's Stinson L-5 Sentinel
Developed by Aeroplane Heaven and published by Just Flight, this rendition of the Stinson L-5 Sentinel for FSX and Prepar3D brings you this reliable multi-role workhorse in seven paint schemes, with working rear observer's controls, a full period radio su
PilotEdge
As explained in our review starting on page 72, PilotEdge provides you with access to guaranteed ATC coverage for 15 hours a day, seven days a week with the exception of a few holidays such as Christmas. This demonstration, which involves an engine failur
Demo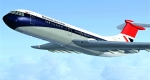 Just Flight's VC10 Jetliner
We have a fully featured demo of Just Flight's VC10 Jetliner for FSX and Prepar3D, which is limited to 10 minutes flying time and and a maximum altitude of 3000ft AGL.
Tutorials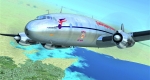 Kangaroo service in a 'Connie'
Flying the L-049 Super Constellation between Sydney, Australia and London.
Freeware Files
Once again we have a collection of high-quality freeware files for you to enjoy. These aircraft, scenery and utilities easily compare with many commercial products but don't forget, if you've enjoyed a particular file please let the author know. It's thei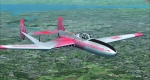 Vultee XP-54 and Bell 429
We have two featured downloads in this issue for you.
Australian Oil Rigs
If you like to fly choppers in your sim, this file from Matt Levi will give you plenty to do.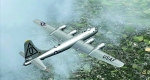 Boeing B-50 V.1
Designed by Manfred Jahn, Marc Roth and Ted Wolfgang, this almost fully operational Boeing B-50 Superfortress comes in a range of different liveries, with four separate variants, each with different structural layouts.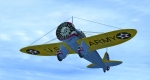 P-26 Peashooter
The all-metal, single-wing P-26, popularly known as the 'Peashooter', was an entirely new design from Boeing and its structure drew heavily on the Monomail. Produced in fine detail here by the prolific AF Scrub.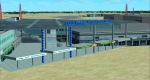 Julius Nyerere International Airport
Julius Nyerere International Airport is the largest hub in Tanzania. The airport scenery was built from Sketchup and ADE v1.70 utilising Google Earth for correct positioning. It was designed for FSX by Emmanuel Mwandosya.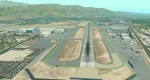 Bob Hope Airport
This is version 2 of Bob Hope Airport (KBUR), designed for X-Plane 11 only, as it references objects contained in 11.10 and later versions. It was designed by Daniel Everman and requires a few libraries in order to appear as shown.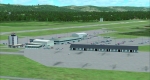 Grenoble Isere Airport
Alpes-Isère Airport is an international hub serving Grenoble. It's situated 2.5km north-northwest of Saint-Étienne-de-Saint-Geoirs and 40km northwest of Grenoble. It caters mainly for winter sports-related flights and is designed here by Tim van Ringen.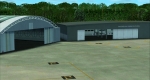 Kuching International Airport
This is a 'lite' version of Kuching International designed by Zurib Aerospace Malaysian Flight Simulator Group (MFSG). Although there's no restriction on use, the full version has quite a bit more detail and is available from simmarket.com.
Screenshot Gallery
To help give our readers a better appreciation of the products reviewed in this issue, we have compiled the screenshots accompanying some of the articles into a series of galleries.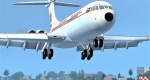 VC10 Jetliner
Just Flight's new mid-range airliner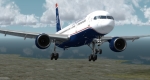 Captain Sim 757 Captain III
A Classic Reborn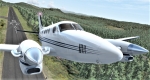 Carenado's C90B King Air v2.0
A classic aircraft revisited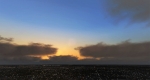 REX's Skyforce 3D
Feel the force!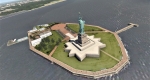 IPACS North Eastern USA
The 'Big Apple' is introduced to Aerofly FS 2.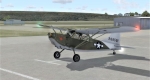 Just Flight's Stinson L-5 Sentinel
The 'go anywhere' aircraft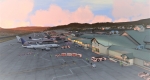 Orbx Eagle County
Orbx spread its wings for Aerofly FS 2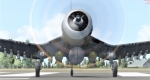 MilViz FG-1D Corsair
VRS TacPack and carrier landings
PC Pilot Article Index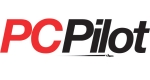 PC Pilot Article Index
Looking for a review on a particular product, feature or tutorial?
Virtual Airline Listing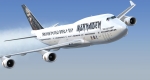 Virtual Airline Listing
We have some interesting new additions to our virtual airline and flying club listing.
Installing Freeware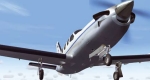 Installing Freeware
We have included a PDF as a download with instructions on how to install freeware. To access it, click on the download link below.
Utilities
Acrobat Reader
You will need Adobe Acrobat Reader in order to open and read PDF files.