Online Content
Issue Online Content
Contents - log in to gain access
Online Contents - Full Download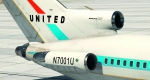 Online Content now available as a zip file
As requested by our readers, the complete file set accompanying Issue 115 can now be downloaded as a single zip file.
Movies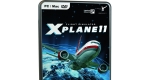 X-Plane Developer Q&A
To accompany our X-Plane Q&A feature starting on page 12, we have an informative and enlightening two-part developer discussion featuring members of Laminar Research – including its founder Austin Meyer.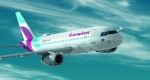 Aerosoft's A318/A319
This issue includes a review of Aerosoft's A318/A319 professional starting on page 24. Although this video was featured in the previous issue, we thought it would be useful to readers to include it again to accompany our review.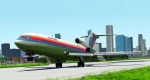 FlyJSim's 727
This video of FlyJSim's 727, a review for which starts on page 16, highlights many of its features which includes: upgraded physically based rendering textures, the comprehensive menu system, high-fidelity flight model, immersive sound engine, faithfully reproduced cockpit lighting, study-level systems, and detailed animations.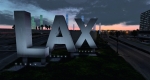 Shortfinal Design's Los Angeles Airport HD
This video highlights some of the breathtaking detail included in this stunning scenery, a review for which starts on page 20.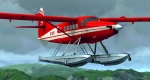 MilViz's DHC-3T Turbo Otter
Designed for FSX and Prepar3D, MilViz's DHC-3T Turbo Otter includes an advanced turbine simulation for the P&W PT6A-34 engine, 'professional' flight dynamics, weather radar, 'TruGlass' and 'RealLight' technology and a high-quality sound set.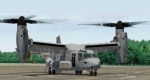 AOA Simulations' V-22 Osprey
It would be fair to say that the V-22 Osprey is one of the most unusual aircraft ever produced. This video not only showcases the superb interior and exterior modelling of this detailed simulation, but also the versatility of the aircraft itself.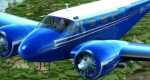 Carenado's Classics D18S
Carenado has produced another stunning-looking aircraft with its rendition of the Beechcraft D18S. As you will see in this video, the team has done this aircraft full justice, exemplified by the superbly produced external modelling, coupled with sublime cockpit rendering, instrumentation and lighting.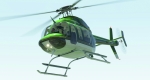 Dreamfoil Creations' Bell 407
Helicopters have always been modelled well in X-Plane. So we thought we would include a review of what many consider to be state-of-the-art when it comes to 'helo' simulation - the Bell 407, for X-Plane 11 only, from Dreamfoil Creations. This video shows off its work to good effect.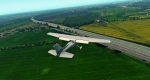 Orbx's EGCB Manchester City Airport and Heliport (Barton)
Orbx is a relative newcomer to X-Plane, but you would not think so judging from this video of its recently released Manchester City Airport and Heliport (Barton).
Tutorials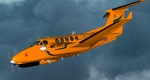 Flight Adventure: Beechcraft King Air
This issue Peter Stark flies Flight1's Beechcraft B200 King Air turboprop across several routes in scenarios that typify its theatre of operations across the globe.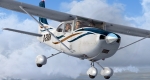 Back to Basics
This download is a simplified flight planning template to accompany Peter Stark's Back to Basics tutorial. More information will be added to the spreadsheet over the series.
Freeware Files
Library files
Most X-plane users will already know that many freeware airport designers make use of the freeware library files to enhance their creations. Consequently, it's important to read the documentation within each file, to find out which libraries have been used. These library files need to be installed in order to experience these airports as the authors intended.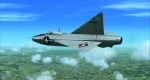 Convair Model 7002 XF-92A7
In this issue we feature another aircraft from the prolific design team led by Milton Shupe. It's an experimental delta wing model made by Convair - a division of General Dynamics. Designated the XF-92A, it proved reasonably easy to fly and land, was quite stable in the transonic region and was virtually stall proof.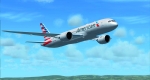 American Boeing 787-8 AGS V6
This version 6 of the Boeing 787-8 features new effects and ground animations. As usual it also includes CamSim's own static displays and Animated Ground Servicing (AGS). By Camil Valiquette.
Blackburn Firebrand
The Blackburn Firebrand was a big, brutish, beautiful British fighter/torpedo bomber which suffered a long gestation period but was ultimately underpowered and sadly unsuccessful. This fine FSX/P3D model was by designed AF Scrub.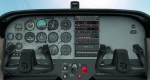 Cessna 172 SP Panel
Here we have a new Cessna 172 panel designed by Luke Webber mainly for IFR pilots. It fixes a few issues with the stock version by removing the default GPS unit which has caused navigation errors.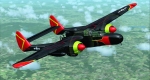 Northrop P-61c Black Widow
Dean Crawford and Pam Brooker have once again collaborated to produce a beautiful aircraft. The aircraft on this occasion is the Northrop P-61C Black Widow. This one also includes a nicely detailed manual. Authors: Dean Crawford and Pam Brooker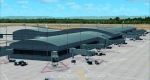 KSMF Sacramento International
This rendition of KSMF Sacramento International by Sidney Schwartz is an accurate rendition of the airport as it is today, including the new terminal and cargo facilities.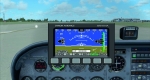 Dynon's D10A Glass Gauge
If you're looking to improve the navigation instruments in your favourite aircraft, perhaps this latest offering from Bob Kellogg will do the trick. It adds a pair of well specified gauges to virtually any aeroplane in your collection.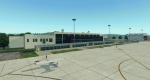 YMLT Launceston Airport
Launceston Airport is a regional airport on the outskirts of Launceston, Tasmania. It is located in the rural area of Western Junction 15km (9.3 miles) from Launceston city centre. Designed by Will Reynolds, Compass Design Group.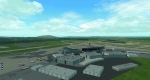 LSZH - Zurich Airport
Zurich Airport is also known as Kloten Airport. It's the largest international airport in Switzerland and is the principal hub of Swiss International Air Lines. This well designed and detailed rendition was created for X-Plane 11 by Stefan Lorenz.
Screenshot Gallery
To help give our readers a better appreciation of the products reviewed in this issue, we have compiled the screenshots accompanying some of the articles into a series of galleries.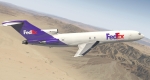 FlyJSim's 727 Series Pro V3
Raising the bar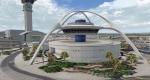 Shortfinal Design's KLAX - Los Angeles Intl. HD
LA: the gateway to California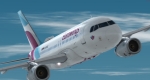 Aerosoft's A318/A319 Professional
A new Airbus for Prepar3D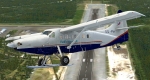 MilViz's DHC-3T Turbo Otter
The ultimate turbine powered bush aircraft.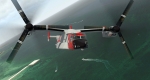 AOA Simulations' V-22 Osprey
The innovative VTOL aircraft.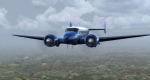 Carenado's D18S
Life's a Beech.
Orbx's Manchester City and Barton Heliport
The original Manchester Airport.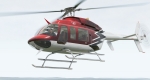 DreamFoil Creations' Bell 407
The ultimate utility helicopter.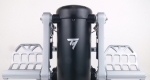 TPR: Thrustmaster's Pendular Rudder
Precision engineering.
PC Pilot Article Index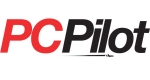 PC Pilot Article Index
Looking for a review on a particular product, feature or tutorial?
Virtual Airline Listing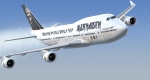 Virtual Airline Listing
We have some interesting new additions to our virtual airline and flying club listing.
Installing Freeware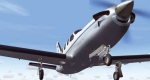 Installing Freeware
We have included a PDF as a download with instructions on how to install freeware. To access it, click on the download link below.
Utilities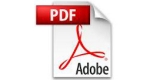 Acrobat Reader
You will need Adobe Acrobat Reader in order to open and read PDF files.