Online Content
Issue Online Content
Contents - log in to gain access
Online Contents - Full Download
Online Content now available as a zip file
As requested by our readers, the complete file set accompanying Issue 114 can now be downloaded as a single zip file.
Movies
We have six videos for you this issue covering a wide variety of subjects.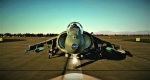 DCS: AV-8B Night Attack V/STOL
The exciting DCS: AV-8B Harrier is currently available as 'Early Access' for DCS World, requiring DCS World version 1.5 or 2.2.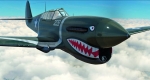 BlueSky FS' P-40F Curtiss Warhawk
We interviewed BlueSky Flight Simulations' in our previous issue about its first add-on for Dovetail's Flight Sim World - the Curtiss P-40F Warhawk.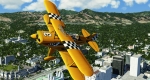 IPACS' Aerofly FS 2
Now that IPACS' Aerofly FS 2 is out of 'Early Access', we decided to give it a full appraisal starting on page 20.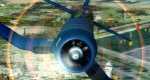 MilViz FG-1D Corsair
We briefly covered MilViz's FG-1D Corsair, designed exclusively for Prepar3D, in the news section of our previous issue.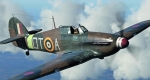 IL-2 Sturmovik Cliffs of Dover: BLITZ
As we reported in our previous issue, Team Fusion (TF) was working on an extensive overhaul of IL-2 Sturmovik Cliffs of Dover: BLITZ.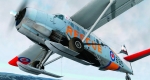 MilViz DHC-3 Otter
In this issue we put the spotlight on a particular aircraft – the MilViz DHC-3 Otter.
Tutorials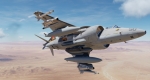 RAZBAM AV-8B Night Attack V/STOL Tutorials
The following practice and training missions for the AV-8B were kindly supplied by avid simulator pilot, gamer and animator/3D artist, RedKite.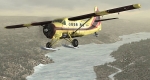 Bush Pilot Adventure
Flying the MilViz de Havilland DHC-3 Otter
Freeware Files
Once again we have a collection of high quality freeware files for you to enjoy. These aircraft, scenery and utilities easily compare with many commercial products but don't forget, if you've enjoyed a particular file please let the author know. It's their only payback! By the same token we're always interested to hear from you if you've downloaded or designed a file that you think is worth sharing.

PERMISSION
Although the authors of these files have very kindly given us their permission to include them on our website, they still remain the property and copyright of the authors. You are free to enjoy them for you own use but they must not in any circumstances be distributed, copied, uploaded to any other websites or disassembled in any way whatsoever.
Eurofighter Typhoon
With this issue we step aboard a modern jet fighter in the form of the sleek Eurofighter Typhoon.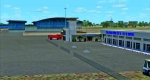 VVCI - Hai Phong Airport
Hai Phong Airport also known as Cat Bi International Airport is located in northern Vietnam. It's yet another airport designed by the Vietnamese Aviation group.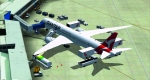 Qantas Boeing 787-9 V5L
Camil Valiquette is no stranger to this section of the magazine. He has created many fine aircraft in the past. In this issue we have his latest Boeing 787-9; a new jetliner in the Quantas livery. It includes CamSim's own static displays and Animated Ground Servicing.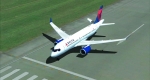 Bombardier CSeries CS100
Here we have a new passenger jet built from scratch by Hongming Zheng. It depicts the Bombardier CSeries CS100 aircraft and includes the liveries of Swiss HB-JBA, Test Aircraft FTV1 C-FBCS, and Delta Air Lines.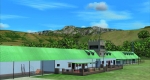 Dragon Peaks AFB (AW56), South Africa
AFB Dragon Peaks is a small airfield nestling between the hills on the slopes of the Northern Drakensberg of South Africa. It was designed by Kobus van Wyk and includes almost 100 hand-placed autogen buildings and more than 32,000 hand-placed autogen trees.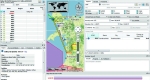 Little Navmap
This is a new release of Little Navmap, where the database can be updated by Navigraph. The author has also included a cycle 1707 base dataset in the download which was kindly granted by Navigraph.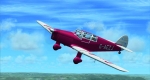 Percival K2 Vega Gull
Keith Paine created this model of the Percival K2 Vega Gull. It's a logical development of the Percival D3 Gull. The Vega Gull was enlarged to accommodate four people in a side-by-side arrangement.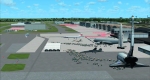 Paris Le Bourget Airport
Paris Le Bourget Airport is located 12 kilometres southeast of Paris and is primarily used by business jets but can easily accommodate A380s or large cargo planes. Designed here by Dmitriy Kozyrev.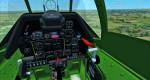 P-51H Mustang version 3
The ultimate version of the Mustang was the P-51H. It was the fastest variant to see service. It was also one of the fastest piston-engined fighters to enter production during World War Two. The fine aircraft presented here was designed by AF Scrub.
Screenshot Gallery
To help give our readers a better appreciation of the products reviewed in this issue, we have compiled the screenshots accompanying some of the articles into a series of galleries.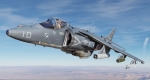 RAZBAM AV-8B Night Attack V/STOL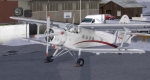 Antonov AN-2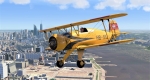 Aerofly FS2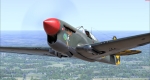 BlueSky FS' Curtiss P-40F Warhawk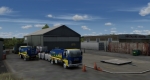 Orbx NZWR Whangarei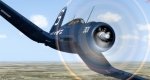 MilViz FG-1D Corsair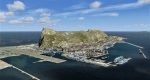 Aerosoft Gibraltar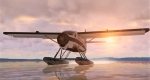 MilViz DHC-3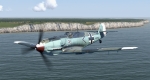 Cliffs of Dover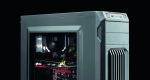 ChillBlast Hurricane
PC Pilot Index
PC Pilot Article Index
Looking for a review on a particular product, feature or tutorial? Then look no further.
Virtual Airline Listing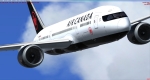 Virtual Airline Listing
We have some interesting newcomers to our VA and flying club listing for you.
Installing Freeware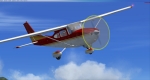 Installing Freeware
We have included a PDF as a download with instructions on how to install freeware. To access it, click on the download link below.
Utilities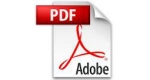 Acrobat Reader
You will need Adobe Acrobat Reader in order to open and read PDF files.