Online Content
Issue Online Content
Contents - log in to gain access
Videos
We have three superb videos this month. The first two are for Eagle Dynamics' DCS: Spitfire LF Mk. IX - a review starts on page 16 and the third is for A2A's Captain of the Ship L-049 Constellation – a four-page review commences on page 20.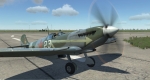 DCS: Spitfire LF MK. IX
The first Spitfire video is a tutorial covering start-up, while the second gives instruction on taxi, take-off and landing procedures.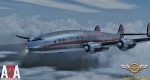 A2A Simulations L049 Constellation
In this video, A2A's founder Scott Gentile showcases the main features of the Constellation.
Flight Adventure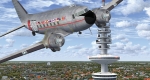 Northern Germany
To accompany our flight adventure for this issue, which explores northern Germany, Peter Stark has generously provided a number of files designed to enhance your experience.
Freeware Files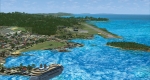 Featured Download: Honduras Islands v3
In this issue we feature the latest version of the Honduras Islands by Carlyle Sharpe, which includes all previous updates.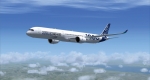 Airbus A350-1000 V5
This version 5 of the Airbus A350-1000 features modifications done on both taxi lights and wing lights. As usual, it includes CamSim's own static displays and Animated Ground Servicing (AGS).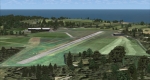 Bembridge EGHJ Airport
Bembridge is one of only two airports on the Isle of Wight; it's a small but very picturesque area. This scenery is provided with photo real surround to give you a smoother transition from HD to default scenery. Designed by Mark Piccolo and Soarfly Concep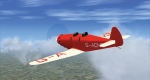 Comper Kite
Conceived in 1933, only two dual seat Kite aircraft were ever built, with one modified to compete in the potentially lucrative Deutsch de la Muerth Cup of 1934. The model shown here was designed by Keith Paine.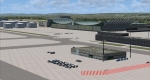 EDDF v2 - Frankfurt/Main
This rendition of Frankfurt Main by Ray Smith is a very accurate model of EDDF as it is today. Provided with optional files to determine which runway pattern will be used, the ILS frequencies and approaches are corrected to match the latest charts.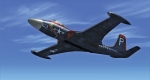 McDonnell F2H Banshee
AF Scrub is a regular contributor to our download section, producing many fine aircraft for the community. This time we have the single-seat carrier-based McDonnell F2H Banshee, the only jet-powered fighter ever deployed by the Royal Canadian Navy.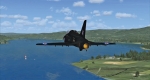 Mach Loop Project
The Mach Loop Project was designed by Max Beckett. It's an adventure for FSX covering the low flying area in North Wales used by the RAF, which is between Dolgellau in the north and Machynlleth in the south (from which the Mach Loop gets its name).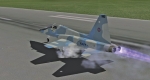 Northrop T-38 Talon
Surprisingly the T-38 Talon has been in service since 1961, that's 55 years! It appears that the US Air Force is planning to upgrade its avionics and engine to extend its operational life until 2020. The fine model here was designed by Ron Norvelle.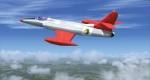 Lockheed XF-90
The Lockheed XF-90 and F-90B were early twin engine jet fighters designed for long-range bomber escort, which unfortunately did not move beyond the prototype stage. However, thanks to David Allen we have an opportunity to virtually fly them once more.
Screenshot Gallery
To help give our readers a better appreciation of the products reviewed in this issue, we have compiled the screenshots accompanying some of the articles into a series of galleries.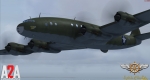 A2A Constellation
Reliving the golden age of air travel with a classic Connie!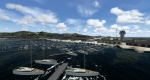 Aerosoft Genoa X
A visit to 'The Proud One', a well produced depiction of the airport that serves Genoa.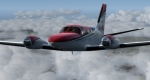 Alabeo Conquest II
Chris Frishmuth takes a trip down memory lane...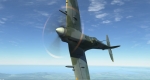 DCS: Spitfire LF Mk.IX
Spitfire Supreme - a superb tribute to an iconic aircraft.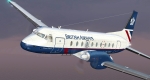 Just Flight HS748
Another British classic from Just Flight and Aeroplane Heaven – the Avro HS 748 short-haul turbo prop airliner.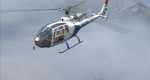 MPDesign Gazelle 342
How good can a £15 add-on really be?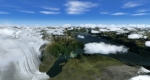 Orbx Valdez Field
An introduction to Southern Alaska.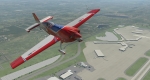 Vertigo Extra 300
Vertigo Designs Take on the Extra 300SC in X-Plane.
Virtual Airline Listing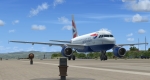 Virtual Airlines
We have some interesting newcomers to our VA and flying club listing for you.
PC Pilot Index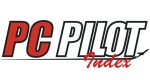 PC Pilot Index
Looking for a review on a particular product, feature or tutorial? Then look no further.
Installing Freeware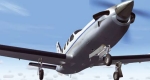 Installing Freeware
We have included a FAQ as a download in PDF format. To access it, click on the download link below.
FAQ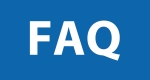 Important – Technical Support
All the files have been scanned and tested during production but we recommend you run a virus checker before download and use.