Online Content
Issue Online Content
Contents - log in to gain access
Online Contents - Full Download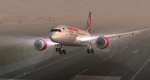 Online Contents now available as a zip file
As requested by some of our readers, the complete file set accompanying Issue 113 can now be downloaded as a single zip file.
Movies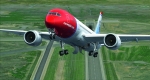 Quality Wings 787 – Official Trailer
This atmospheric trailer highlights many of the simulation's unique features. A detailed review of this highly anticipated airliner starts on page 12.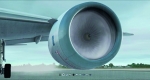 FSFX Packages 787 Immersion - Official Trailer
787 Immersion is an effects package that takes the Quality Wings 787 to a whole new level by providing an ultra-realistic set of natural, weather-induced effects for your 787. This stunning package is shown off to good effect (pardon the pun), in this vid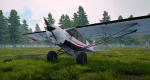 Deadstick Bush Flight Simulator at FlightSim2017 - RAF Cosford
At Flight Sim 2017, REMEX Software presented its first simulation – 'Deadstick'. This is a video of that presentation by owner Chris Cheetham.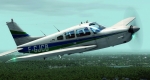 Just Flight PA-28R Arrow III for FSX & P3D
When we heard that Just Flight had released its PA-28R Arrow III for Prepar3D, we thought it would be useful to compare this product with the FSX version. Our comparison starts on page 20. This video showcases the simulation's key features.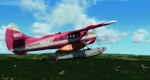 Just Flight's DHC-3 Otter for FSX & P3D v1-4
Just Flight's new Otter, developed by Aeroplane Heaven, simulates a classic and popular aircraft. This evocative video highlights the aircraft's versatility.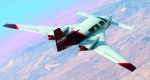 Aerobask Velocity V-Twin for X-Plane 11
Aerobask Velocity V-Twin, a review for which starts on page 36, is a stunning-looking aircraft and Aerobask has done it full justice as you'll see from this video.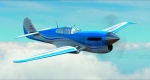 P-40 Warhawk - First Look Dev Diary
BlueSky's new P-40 Warhawk (the Q&A starts on page 52) has been designed for Dovetail's FSW and is the host software's first military add-on. In this video, members of both companies discuss this add-on and its overall importance to the franchise.
Tutorials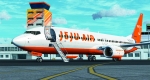 Flight Adventure
The World's Busiest Routes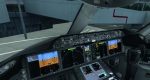 Airliner Tutorial
Preparing at the gate.
Freeware files
Once again we have a collection of high quality freeware files for you to enjoy, these aircraft, scenery and utilities easily compare with many commercial products but don't forget, if you've enjoyed a particular file please let the author know. It's thei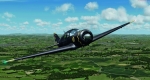 Spartan 7W Executive
Once again, our featured file is from a group of talented freeware designers that includes Milton Shupe, Scott Thomas, Urs Burkhardt and Damian Radice. In this instance they've turned their creative talents to an aircraft that hails back to the 1930s, the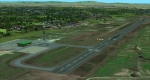 Vinh Airport (VVVH)
Vinh airport is located in Vinh city of Nghệ a Province in northern Vietnam. It is a mixed military/civil airport and used to be one of the two major military airbases in Vietnam besides Gia Lam Airbase in Hanoi. It is designed by the Vietnamese Avi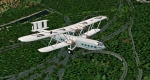 Handley Page - HP45
The HP-45 has been referred to as the Concorde of the 1930s, when it took the experience of commercial flight to a whole new level. It's another fine model for X-Plane from Ron Norvelle. Author: Ron Norvelle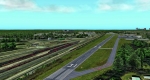 Jim Hamilton-LB Owens Airport
This scenery depicts Jim Hamilton-LB Owens Airport in South Carolina. It features custom models for all airport buildings, dynamic reflections, custom high-resolution ground textures, HDR night lighting and animated vehicles designed by Justin Kissling.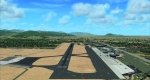 Bergamo Orio al Serio (LIME)
Bergamo Orio al Serio Airport is an international hub located in the municipal territory of Orio al Serio, two nautical miles southeast of Bergamo in Italy. The nicely detailed version depicted here was designed by Andrea Nardi.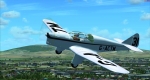 Percival D1 Gull Four Percival
Designed by Keith Paine, this model of the Percival D1 Gull was manufactured by George Parnall & Co, Yate, Nr Bristol under contract to Edgar Percival. A more detailed history of this aircraft can be found at: www.goodall.com.au.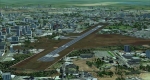 Rajkot VARK Airport
Rajkot is a small regional airport near the city of Rajkot in Gujarat province, India. The scenery is very accurate according to the latest charts and satellite images, designed for P3D vy Dmitriy Kozyrev.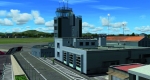 Biarritz Airport Area
I used this airport scenery as the departure in my review of Orbx Bilbao. I was so impressed with the quality that I asked the author if we could include it in our download section. See what you think of Gontzal Sagarna's excellent handiwork.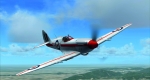 Spitfire F.21
The F.21 Spitfire had new, stronger blunt-tipped wings and redesigned ailerons, allowing the installation of four 20mm cannons. It was also the first model to feature fully covered undercarriage doors. Yet another design by the prolific AF Scrub.
Screenshot Gallery
To help give our readers a better appreciation of the products reviewed in this issue, we have compiled the screenshots accompanying some of the articles into a series of galleries.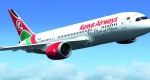 QualityWings Ultimate 787 Collection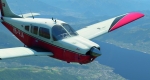 Just Flight PA-28R Arrow III for FSX & P3D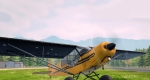 Deadstick Bush Flight Simulator at FlightSim2017 - RAF Cosford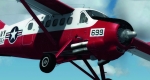 Just Flight's DHC-3 Otter for FSX & P3D v1-4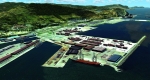 Orbx LEBB Bilbao Airport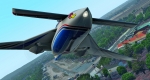 Velocity V-Twin for X-Plane 11
Virtual Airline Listing
Virtual Airline Listing
We have some interesting newcomers to our VA and flying club listing for you.
Installing Freeware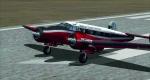 Installing Freeware
We have included a PDF as a download with instructions on how to install freeware. To access it, click on the download link below.
PC Pilot Index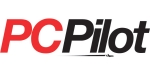 PC Pilot Article Index
Looking for a review on a particular product, feature or tutorial? Then look no further.
Utilities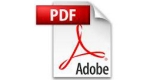 Acrobat Reader
You will need Adobe Acrobat Reader in order to open and read PDF files.